ROOF TRUSSES FROM ALBERTA TO
TEXAS
We recently had the opportunity to supply five loads of roof & floor trusses to a large church project located 3,359 km (or 2,087 Miles) south of Fort Macleod, Alberta, Canada, to El Campo, Texas, USA.
Why would a project located in Texas require trusses all the way from Alberta Canada? There are a few reasons why. It was a local, Canadian contractor that took care of this project, and we have worked with them on many truss projects before. The current exchange rate works in our favour as well.
Most importantly was the fact that complex wood truss designs are much more common up here in Western Canada than they are down south in the United States, so Structural Truss Systems had the expertise in our Design, Manufacturing and Logistics teams to handle this project.
"The best of all the trusses fit so well! These guys are super impressed with your product!"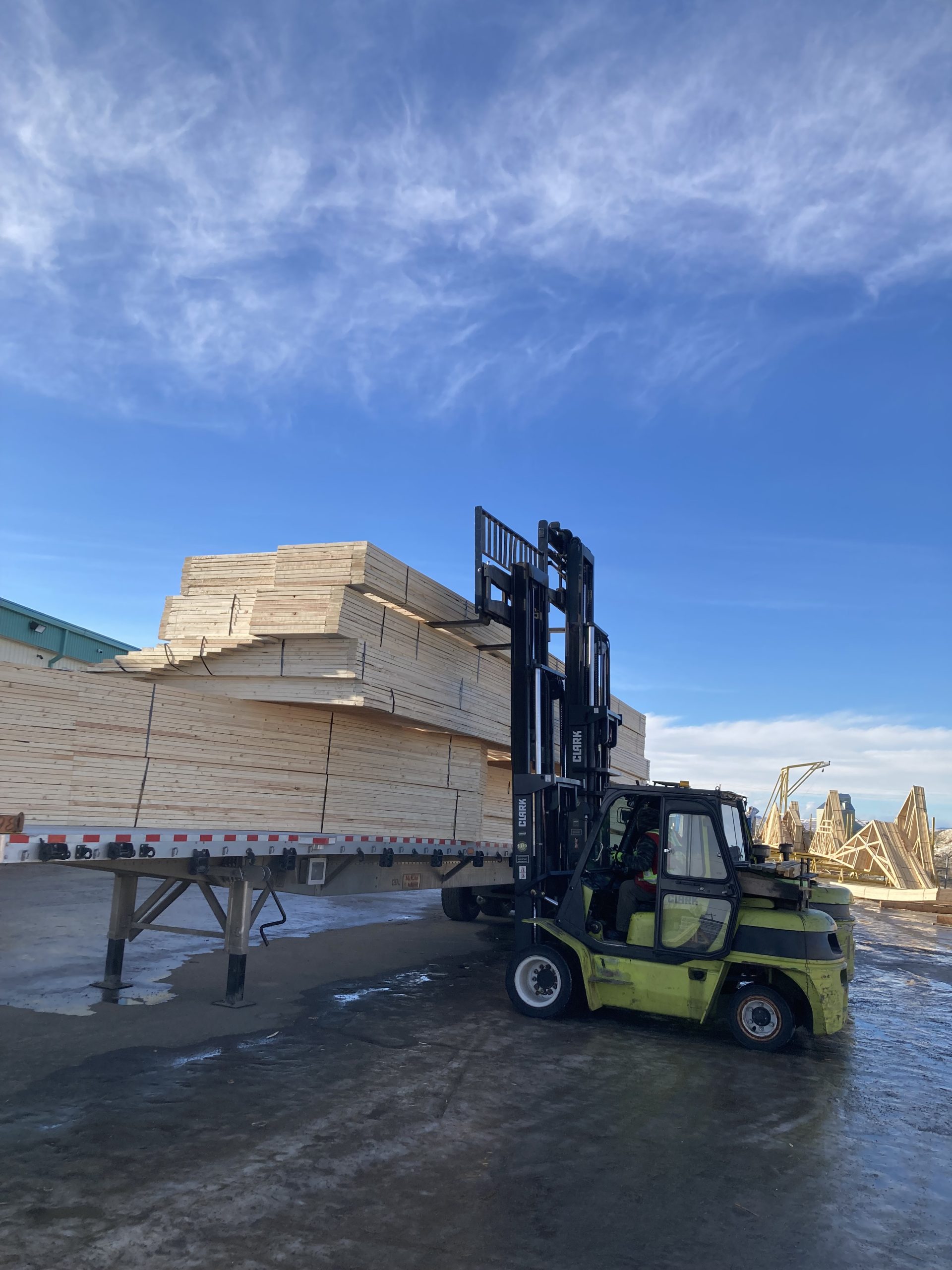 COMPLEX DESIGNS AND FAR AWAY
DESTINATIONS
Our In-House Design Team has close to 100 years of collective design experience and over 40 years of collective framing experience in the field – which gives us the ability to design complex structural systems with the framer in mind. 
We also have the capacity to manufacture and deliver clear span roof trusses up to 120 feet! Our procedures for hauling long span trusses over long distances ensure safe arrival to various destinations in Western Canada – and much farther beyond.
Besides this recent trip to Texas, we have shipped trusses out to Ontario, to the BC Coast and up north to the Yukon Territories. We have also shipped down into the US before to Iowa and beyond.
OUR TRUSSES INSTALLATION IN
EL CAMPO, TX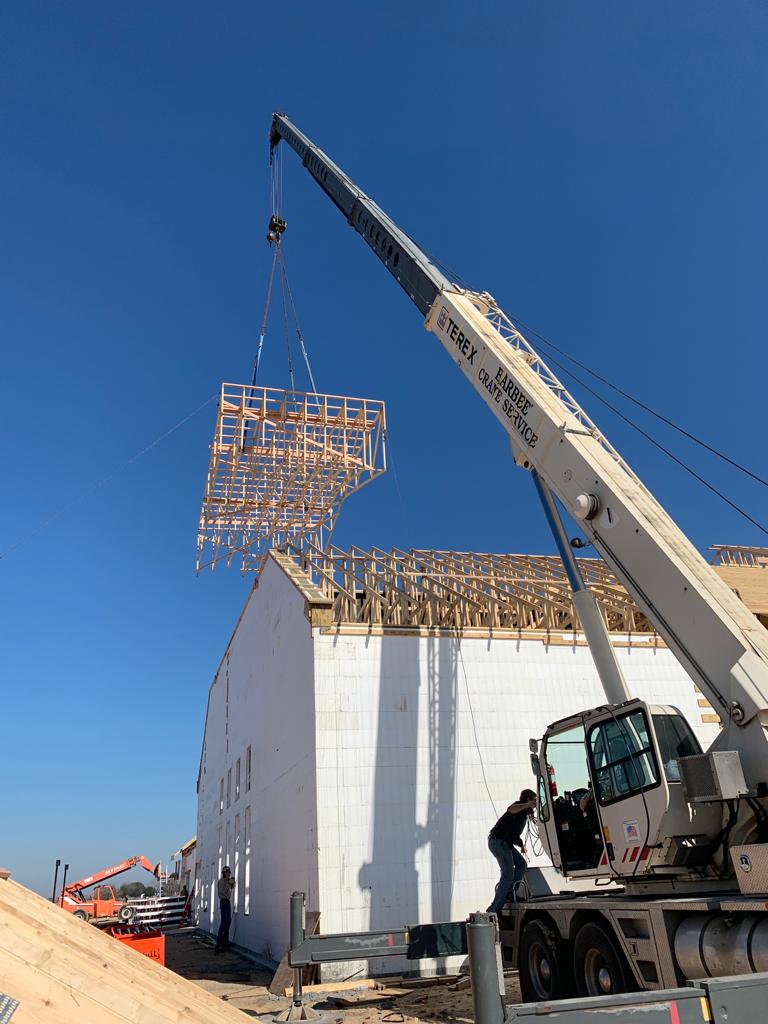 CHECK OUT THE TRUSS
INSTALLATION
Thank you to Ron at Gero Construction for sending in these photos & video!